One of only a handful of agencies worldwide who specialize exclusively in direct-response radio advertising.
Nearly 300 campaigns, including Playboy subscriptions; Time-Life Classic Soul CD collection; Humana Insurance; Directbuy; Brookstone; Philips Electronics, CARE International, TeleFlora, ProActiv, Irwin Naturals, Guthy Renker, Nutrisystem,  and many others.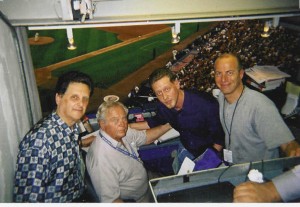 We negotiate the absolute lowest ad rates to clear – often from 30 to 90% off rate card!! We buy either at clearable remnant and/or the lowest direct-response pricing likely to gets results. If we feel clearable rates are unlikely to reach your Return-On-Investment goals, we will advise you against making that particular buy.
Maintain strategic marketing partnerships with many of the top direct-response agencies in the US to oversee their radio efforts.
We oversee all facets of a direct-response advertising campaign – creative, media, feedback on inbound-telemarketing – to test radio's viability as direct-marketing channel.
We oversee all types of campaigns — :30 and :60 spots, personality endorsements and live reads, local markets and national networks/satellite radio, promotional added values/station events, half-hour radio talk infomercials.
We work with clients to help determine what we feel are the most compelling creative copy points not just to get a radio listener to respond, but to "ORDER NOW!!"
We brainstorm how best to present the most compelling offer possible to increase your response.
We've consulted two radio ownership groups and oversaw their own in-house direct-marketing efforts to their listeners (SALEM COMMUNICATIONS and RADIO UNICA).
We apply proven direct-response buying techniques to optimize traditional branding and retail client campaigns.