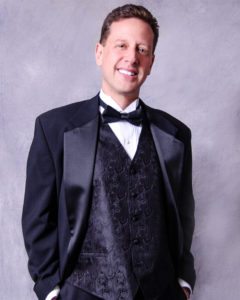 You will NEVER MEET a person with a greater passion for, and more thorough knowledge of, direct-response radio advertising!
Joe Rashbaum began The Radio Solution Company in 1996. Prior to then, he had sold and write his first spots on 1010 WINS-AM in New York City at age 19, and produced/nationally syndicated THE SPORTS COLLECTORS RADIO SHOW at age 22. He has written, produced, planned & purchased media for, co-wrote inbound scripting for, and oversaw or collaborated in, nearly 300 direct-response radio advertising campaigns. A former Co-President of the Electonic Retailing Assocations' Radio Council, Joe has authored over 20 published articles on the fundamentals of successful direct-response radio adverting in DM NEWS, E-NEWS, ELECTRONIC RETAILER and RESPONSE Magazines.
Joe has worked in partnership with top agencies including Cmedia, Hawthorne and Mercury, top direct-response companies such as Guthy-Renker, and many brand name campaigns including PLAYBOY, TELEFLORA, POM WONDERFUL, DIRECTBUY, BROOKSTONE, IRWIN NATURALS, HUMANA INSURANCE, NUTRISYSTEM, PROACTIV, OFFICIALLY-LICENSED SUPER BOWL XXXI COMMEMORATIVE OPENING TOSS COIN, LARRY NORTH SLIM DOWN EXPRESS and many others. Celebrity endorsers whom Joe has produced include Hugh Downs, Peabo Bryson, Bob Eubanks, Cowboys' Super Bowl hero Jay Novacek, the late Ricardo Montalban, News Personality Kathleen Sullivan, reality TV's Trishelle Cannatella & Rebecca Cardon, and Chicken Soup For The Soul author Jack Canfield.
Joe's objective for all clients is to take knowledge, contacts, and resources from over 21 years radio experience, and apply it to every new test campaign so as to maximize chances for success. Our goal for all radio campaigns is to test as many copy varieties as we feel can succeed, with the absolutely greatest "GUARANTEED WOW" offers to drive calls, and test purchase media as inexpensively as possible and with highest possible frequency.
Joe's love of competition lead him to be a contestant the TV game shows "$25,000 PYRAMID" and "Beat The Booth", and stand out amongst 60,000 applicants to compete on the 6th season of CBS' Emmy-Winning "THE AMAZING RACE." Joe's radio expertise also allowed him to get into the Mets Radio Broadcast booth during a 2003 game to personally thank his hero, legendary broadcaster Bob Murphy, for inspiring his own radio career.